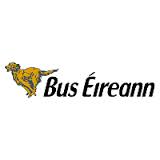 The Labour Relations Commission has intervened in the Bus Eireann dispute.
The NBRU, SIPTU and the company have agreed to attend talks this evening.
Tens of thousands of passengers have had their travel plans disrupted today - on day two of the action.
Around 95 per cent of Bus Eireann services not operating.
The LRC's Director of Conciliation Services Kevin Foley says they have contacted all parties in the dispute, and they have agreed to meet for talks.
Intending passengers are still advised to check www.buseireann.ie for the latest information.