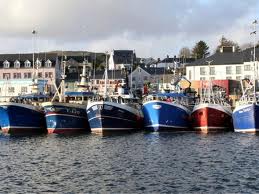 Fishing industry representatives says a Fisheries Council meeting on Monday and Tuesday of next week will be crucial for the future of the industry here.
Killybegs Fishermen's Organisation CEO Sean O'Donaghue says there are a number of key issues which Minister Simon Coveney must address.
Mr O'Donaghue, who will attend the talks in Brussels, says as President of the Council, Simon Coveney must deliver meaningful benefits.
He says reform of the CFP has been discussed for four years, and we're now coming to the endgame.......
[podcast]http://www.highlandradio.com/wp-content/uploads/2013/05/sodsat10.mp3[/podcast]