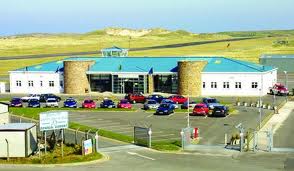 Donegal South-West TD Dinny McGinley has welcomed the granting of €450,00 towards Donegal Airport.
The funding is part of the CAPEX scheme for safety and security projects at regional airports.
Earlier this year some €151,000 was provided towards Navigation Charts and Hold Baggage X-Ray equipment.
The grant will 90% fund an extension to the security screening at the airport and brings the total allocation under CAPEX for this year to €601,200.
Minister Mc Ginley stated that the airport provides a vital service to the Northern Region and says the improvements can now be delivered immediately.
[podcast]http://www.highlandradio.com/wp-content/uploads/2013/05/dinny2.mp3[/podcast]