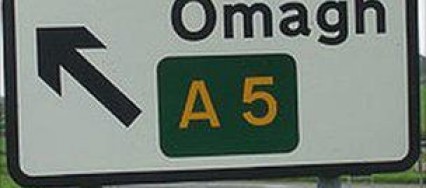 Politicians from Derry, Donegal, Tyrone and Monaghan are meeting with the North's First and Deputy First MInisters this morning to discuss the future of the A5.
MPs, MLAs, TDs and Senators will make the case for future funding to be guaranteed once the legal hurdles which have delayed work on the project have been overcome.
Among those who will be attending the meeting is Donegal North East Deputy Joe Mc Hugh...........
[podcast] http://www.highlandradio.com/wp-content/uploads/2013/05/13joraw.mp3[/podcast]
Meanwhile, five Chambers of Commerce and the Irish Road Hauliers Association have had a cross border meeting to discuss the importance of the A5 road project, and call for guarantees that the road will be progressed once legal and planning difficulties have been addressed.
The chambers represented were Letterkenny, Ballybofey, Strabane, Derry and Omagh.
Strabane Chamber President Declan Hughes said questions must be asked about why there was a major failure of the planning system.
He also wants an examination of the influence that the courts have over these types of projects, and why their decisions can have the effect of stopping projects in their tracks.
Speaking after the joint meeting, IRHA spokesperson George Mills from the IRHA said government assurance is needed, and a clear timeline for the A5 project would alleviate some of the concerns being raised by the association's members.
All of the Chambers voiced concern regarding the finances, and say while they appreciate it may not be possible to ring-fence the money, what is at issue here is the commitment to the A5 project.
Omagh Chamber President Kevin Martin said people in the region need to be assured that finances will be reallocated once the project is in a position to move forward again.