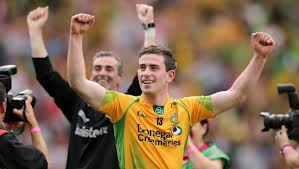 Donegal manager Jim McGuinness has broken his silence over allegations Paddy McBrearty was bitten by a Dublin player during last month's league tie.
McGuinness confirmed his player was bitten.
But Dublin player Kevin O'Brien escaped a three match ban because McBrearty did not attend a disciplinary hearing.
Donegal were criticised by GAA President Liam O'Neill for not seeing the case through.
However McGuinness believes the Central Hearings Committee should not have needed a personal hearing from McBrearty to charge O'Brien.
[podcast]http://www.highlandradio.com/wp-content/uploads/2013/05/jimweb.mp3[/podcast]