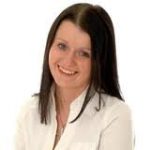 It's feared that up to seven respite beds may be under threat at Dungloe District Hospital.
Local Cllr Marie Therese Gallagher says she's received numerous calls from staff and patients' families, and she's made contact today with senior HSE management in a bid to get clarification of the situation.
Cllr Gallagher says two years ago beds were closed in the hospital, and locals and staff were assured that there would be no more bed closures. However, she says it seems that promise is about to be broken..........
[podcast]http://www.highlandradio.com/wp-content/uploads/2013/05/mtgal530.mp3[/podcast]