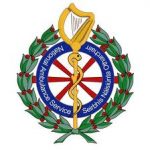 Concerns are being raised about a shortage of paramedic staff, and a potential knock-on effect on patient safety.
It's emerged a Garda Sergeant in County Meath was forced to drive an ambulance with an injured child to hospital last week, because of a shortage of paramedic staff on duty.
The incident happened near Dunsany after a car containing three children and a woman veered off the road and dropped 30 feet before hitting a tree.
One of the ambulances at the scene had a sole crew member which meant the Garda had to jump behind the wheel, mirroring a situation which happened in Letterkenny earlier this year.
Mick Dixon, National Chairman of the National Ambulance Service Representative Association, says incidents like this are becoming too common:
[podcast]http://www.highlandradio.com/wp-content/uploads/2013/05/dixon1pmAMBULANCE.mp3[/podcast]