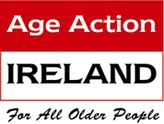 A ban on the sale and use of smoky coal has been implemented in Letterkenny from today, with a map showing the specific area affected available on the council's website www.donegalcoco.ie
Meanwhile, Age Action says today's introduction of a carbon tax on solid fuels will add even more hardship to the lives of older people.
Over the next year, the price of a bag of coal will increase by around 3-euro while the cost of peat briquettes is also due to rise.
Up to 2,000 deaths can be attributed to the cold every winter.
And Eamon Timmins, Head of Advocacy at Age Action, says older people are making sacrifices to keep themselves warm...................
[podcast]http://www.highlandradio.com/wp-content/uploads/2013/05/timms830.mp3[/podcast]