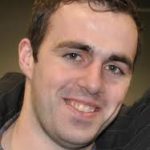 A Donegal County Councillor has said the Chairman of the Revenue Commissioners must give clear direction as to how customs officers should respond to those in violation of current VRT laws.
In February, a landmark Ombusdman's report ruled that customs officers must issue a warning when they first detect a car which hasn't had VRT paid on it and aren't allowed to seize it.
That ruling was welcomed by anti-VRT campaigners at the time, but Cllr Jack Murray says it appears that customs personnel are being instructed to continue the seizure policy.
He says clarification is needed...........
[podcast]http://www.highlandradio.com/wp-content/uploads/2013/05/jack.mp3[/podcast]