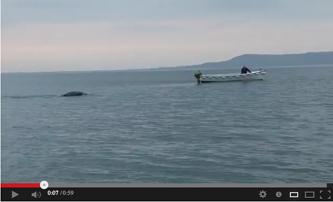 We've heard of the Lough Ness monster in Scotland, but now the Northwest may have it's very own sea monster.
A group of students were out shooting a short-film for a school project in Lough Foyle, when they came across a strange "sea creature".
A Youtube video has now gone viral with over 80,000 people watching the footage.
The students maintain the video is real, although a lot of comments posted on Youtube seem to think it's a publicity stunt.
One of the students who shot the footage, Conor Malarkey, explains what he saw......
[podcast]http://www.highlandradio.com/wp-content/uploads/2013/04/mons1pm.mp3[/podcast]
Here's a link to the footage the students filmed: http://www.youtube.com/watch?v=BmSb4N8SiY0