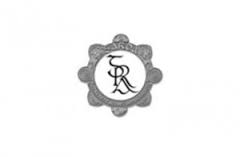 The Garda Commissioner Martin Callinan says he has no information or evidence of claims by the President of the GRA that new guidelines on crime categorisation have led to the "massaging" of statistics.
John Parker was speaking at the Garda Representative Association's annual conference in Co Mayo, where 170 rank and file members have gathered to discuss cuts to pay and conditions, as well as a reduction in resources.
In a statement this morning, the Garda Commissioner has asked the GRA President to clarify his position and provide any information or evidence he has concerning this matter.
John Parker says the new guidelines on how to categorise crime were issued by Garda management two years ago - and they have contributed to a reduction in crime statistics...........
[podcast]http://www.highlandradio.com/wp-content/uploads/2013/04/gra10.mp3[/podcast]
Donegal North East Deputy Padraig Mac Lochlainn is the Sinn Fein Justice Spokesperson, and says these latest claims from the GRA tally with a survey carried out by his party in Donegal.
That survey found that a third of people in Donegal had been victims of crime or anti-social behaviour.
Deputy Mac Lochlainn says very important decisions about resources are based on crime statistics, and that makes this a very important issue............
[podcast]http://www.highlandradio.com/wp-content/uploads/2013/04/pod.mp3[/podcast]