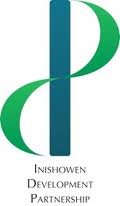 Two Donegal Development companies are to share in 90 million euro worth of funding being released by government under the Rural Development Programme 2007-2013.
The Donegal Local Development Company and the Inishowen Development Partnership are responsible for distributing allocations to groups in Donegal.
The Enviroment Minister has given development companies across the country two weeks to let his department know what projects are ready to progress.
Donegal Deputy Joe McHugh says much of that work has already been done in Donegal.........
[podcast]http://www.highlandradio.com/wp-content/uploads/2013/04/rawjam.mp3[/podcast]