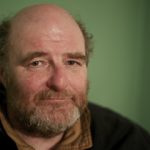 An inquest in to the death Noel McGlynn, who was missing for 30 years, has delivered a verdict of death due to drowning.
In March, DNA established that the body of a man washed ashore in Dunfanaghy in 1983 is a direct relative of Letterkenny man James McGlynn.
James McGlynn had always maintained that it was his brother, Noel, who had been buried at the time in an unmarked grave in Dunfanaghy.
Today an inquest found that there was no evidence of a violent death and that the death due to drowning.
Speaking to Highland Radio during the inquest, James McGlynn said he was relieved to know the truth:
[podcast]http://www.highlandradio.com/wp-content/uploads/2013/03/james.mp3[/podcast]