The IFA has repeated calls on the Minister for Agriculture Simon Coveney to do more to help hard-pressed farmers cope with the unprecedented fodder crisis.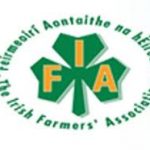 Association president John Bryan has challenged the Minister to deliver on a number of measures identified by the association, including advances on Disadvantaged or Single Farm payments.
The association says some co-ops have announced measures to help farmers, and they want more to follow suit, they're also calling on banks and other creditors to be understanding during what is a difficult time for farmers.
PJ Mc Monagle is the IFA Chair in Donegal.....
[podcast]http://www.highlandradio.com/wp-content/uploads/2013/04/pjifa1pm.mp3[/podcast]