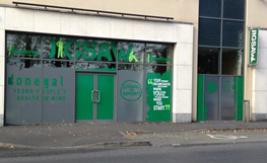 Today marks a significant milestone in the provision of youth mental heath services in Donegal, with the official opening of the Jigsaw centre on Letterkenny's Pearse Road.
Jigsaw service provides a safe and confidential space where young people aged between 15 and 25 can access a wide range of mental health supports for free, either by appopintment or by using a drop in service.
The Jigsaw Programme was designed by Headstrong, with the support of the HSE, which says 75% of mental health difficulties arise before the age of 24, and that makes it very important.
The service has been operational since October of last year, and Project Manager Sean Mc Grory says the fact that young people were centrally involved from the start was very important........
[podcast]http://www.highlandradio.com/wp-content/uploads/2013/04/jigsaw.mp3[/podcast]