Gardai are being urged to excavate the site of an alleged grave in South Donegal as part of the search for Mary Boyle who went missing at the age of six, 36 years ago.
Mary disappeared from her grandparent's house in Cashelard, near Ballyshannon in March, 1977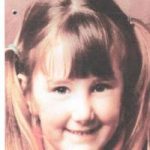 and was never seen again.
Three times over the intervening period, witnesses have mentioned a site to gardai which they claimed looked like a grave.
Now, the Sunday World has commissioned a geo-physical survey of the area, with columnist Donal Mc Intyre telling today's Shaun Doherty Show that anomalies were found which warrant a full investigation.
He says the site has never been properly examined...............
[podcast]http://www.highlandradio.com/wp-content/uploads/2013/04/mcint1pm.mp3[/podcast]