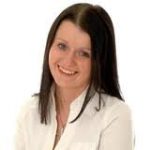 Donegal County Council has again been urged to include a clause which would see all future public contracts awarded to include 10% of local goods and services.
Previously EU directives have seen major contracts awarded to companies outside the county but Cllr Marie Therese Gallagher says thats not fair.
She points to a clause in the contract to install water metres which states that 25% of work on the project locally should go to local companies and the unemployed.
Cllr Gallagher says if the Environment Minister can do that, then Donegal County Council should:
[podcast]http://www.highlandradio.com/wp-content/uploads/2013/04/mtg.mp3[/podcast]