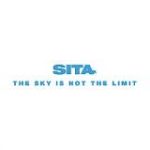 Advance passenger information software developed in Letterkenny is to be used in Jamaican aiports.
The Passport, Immigration and Citizenship Agency in Jamaica, is using SITA software as part of a security and tourism initiative to improve passenger movement at the airports in Kingston and Montego Bay.
There are now 15 countries using the software.
Vincent Kennedy is Senior Development Manager at SITA in Letterkenny.........
[podcasts]http://www.highlandradio.com/wp-content/uploads/2013/04/sita1pm.mp3[/podcasts]