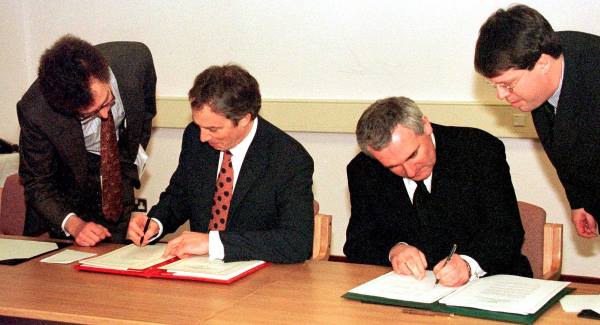 Members of the Committee on the Implementation of the Good Friday Agreement will meet today to reflect on the past 15 years since the signing of the historical document.
The agreement was signed by both British and Irish Governments on the 10th April 1998 and marked a major political development in the Northern Ireland peace process.
The document laid out a new way of conflict resolution which saw the decommissioning of weapons held by paramilitary groups and the "normalisation" of security arrangements in Northern Ireland.
Chairman of the committee, Joe McHugh, says while there's still some way to go, the agreement has done much to change the environment in the North:
[podcast]http://www.highlandradio.com/wp-content/uploads/2013/04/06mchFRIDAY.mp3[/podcast]