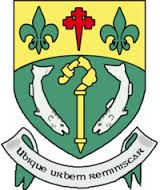 Letterkenny Town Council is seeking meetings with various bodies to discuss the levels of service available in Letterkenny, and what plans are in place to enhance them.
Last night, Cllr Jimmy Kavanagh succesfully proposed that Eircom be asked back to the chamber to update members on what plans are there to improve broadband provision in the town and its environs.
Cllr Ciaran Brogan also asked that the ESB be invited to the chamber to answer a number of questions.
Meanwhile, there's been no response yet following a decision earlier this year to ask the communications minister and mobile phone operators to discuss roaming charges. Members were told that a letterkenny sent to the minister's office last month was acknowledged, but no further correspondence has been received.
The request followed a Sinn Fein initiative seeking meetings in all border councils to discuss the roaming issue.