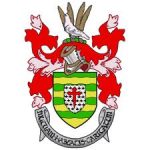 A Donegal County Council spokesperson has said that people will invevitabily have to pay the Household Charge and should do so now to avoid further penalties and charges.
The Council revealed yesterday that over 61% of people liable for the charge in Donegal have now paid - but those opposed to the charge reject those figures claiming the are not correctly calculated.
If unpaid, the Household Charge rises to above 200 hundred euro and Revenue says they will collect it along with the Property Tax which comes into effect later this year.
The Council's Gary Martin says that if people can save money, it makes sense to do so...............
[podcast]http://www.highlandradio.com/wp-content/uploads/2013/04/garyam.mp3[/podcast]