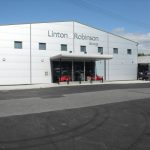 36 jobs have been lost in Strabane with the closure of Linton and Robinsons in the town.
The family business had been at the heart of Strabane Town Centre at Abercorn Square and Dock Street for 59 years.
Staff have been told by management that creditors have been appointed.
However workers have been told they'll receive redundancy packages.
Plans to shut both stores were originally revealed in 2010 when it was announced that the company would continue to operate solely in an on-line capacity.
But a last minute U-turn how saw it remain open with a reduced workforce of 36 people.
Local Cllr Patsy Kelly has said it's another jobs blow for Strabane:
[podcast]http://www.highlandradio.com/wp-content/uploads/2013/04/pk.mp3[/podcast]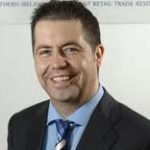 Meanwhile, the Chief Executive of the Northern Ireland Independent Retail Traders Association says that he has been concerned about the decline of Strabane Town Centre for sometime now.
And Glynn Roberts says work must be done to regenerate the town centre......
[podcast]http://www.highlandradio.com/wp-content/uploads/2013/04/glynn.mp3[/podcast]