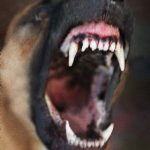 The IFA has launched a campaign to encourage people to ensure they know where their dogs are at all times.
It follows the publication of figures this week showing that over the past 12 months in Donegal, 76 sheep have been killed or injured by dogs in Donegal, the fifth highest incidence of such attacks in the country.
Local IFA Chair PJ Mc Monagle says these are just the incidents which have been notified to the IFA hotline, and he is aware that there are more attacks which have gone unreported.
Mr Mc Monagle says the "Your Dog, Your Responsibility" campaign needs to be heeded by all dog owners..........
[podcast]http://www.highlandradio.com/wp-content/uploads/2013/03/pjdog830.mp3[/podcast]