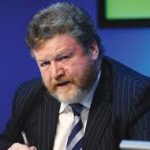 The Health Minister has said that he will address shortly whether or not Letterkenny General Hospital will become a Regional Hospital.
Regional hospitals recieve more payments from insurance companies than General hospitals.
In July 2011 Minister Reilly said he was considering the classification of the hospital and in the past Donegal North-East Deputy Joe Mc Hugh has said an upgrade to regional status could bring in an extra €2.2 million each year.
When pressed on the issue yesterday, Minister Reilly said he would make a decision on the status of Letterkenny Hospital during his tenure.......
[podcast]http://www.highlandradio.com/wp-content/uploads/2013/03/reg10.mp3[/podcast]