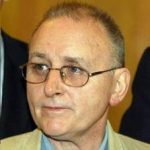 The Director of Public Prosecutions is close to deciding whether there will be criminal prosecution into the murder of Sinn Fein spy Denis Donaldson.
If he orders a prosecution the inquest will be adjourned indefinitely, the 11th session of the hearing before the coroner was told today.
The 56, was shot dead seven years ago by gunmen in a rural cottage near Glenties . The Real IRA claimed it was responsible.
Glenties-based Supt Michael Finan told the coroner, Dr Denis McCauley, at the Letterkenny hearing that after the previous session in November it was hoped to announce if there would be a criminal prosecution by today.
But the Director of Public Prosecutions had sought additional information from the gardai. That had now been supplied and the DPP told him a minimum of a further three months would be sufficient for a decision on a prosecution.
Dr McCauley said if there was a decision to prosecute then in law the inquest proceedings would have to be adjourned indefinitely.
But if the decision was not to prosecute then he would proceed at the next sitting with the inquest and his inquiries would focus on five main areas. They would include what led to Mr Donaldson's death, his connections in Northern Ireland and his interaction with gardai after he fled to Glenties.
Ciaran Shiels, solicitor for the Donaldson family, said they needed to know if there would be a prosecution.. He added that the family had taken some comfort from what the coroner was prepared to address in certain areas.
The inquest today was adjourned for a further six months to September 26.