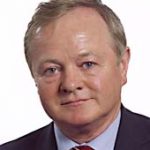 A North West MEP has welcomed last night's Council of Ministers' agreement on the reform of the Common Agricultural Policy.
Jim Higgins says he believes Simon Coveney has done a good job on securing a deal which will be to the benefit of farmers. In terms of direct payments, to Irish farmers, the amount will not change, but the distribution method will change.
Some concerns have been expressed that moving from a system based on production 10 years ago to one based on the number of hectares farmed would workl against farmers in Donegal, where farm sizes tend to be smaller.
However, Jim Higgins says productivity will also be a factor.............
[podcast]http://www.highlandradio.com/wp-content/uploads/2013/03/jhigs1pm.mp3[/podcast]