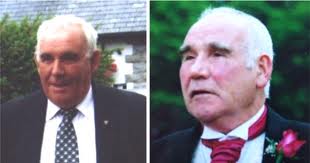 Donegal's TDs have been called upon to ask in the Dail why the Maritime Casualty Investigation Board will not co-operate with a Northern Ireland investigation into the deaths of two Glengad brothers
It was confirmed last week that Northern Ireland coroner John Lecky is to write to the PSNI inviting them to investigate the mysterious sinking of a fishing boat which killed 70-year-old Daniel and 68-year-old Francis McDaid.
Their boat sank close to the mouth of Lough Foyle five years - it is suspected that another vessel may have been involved in the incident.
A Maritime Casualty Investigation Board report in the Republic proved inconclusive in April 2011.
Annette McDaid says the family is now frustrated by the decision of the MCIB not to co-operate with authorities in the north and is seeking the assistance of Donegal TDs:
[podcast]http://www.highlandradio.com/wp-content/uploads/2013/03/mcdaid1.mp3[/podcast]