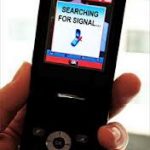 The Communications Regulator is to carry out a fresh assessment of mobile phone coverage in Donegal using new technology and testing methods.
The assessment was confirmed during a meeting of the Oireachtas Committee on Transport and Communications yesterday, at which Donegal Deputy Joe Mc Hugh quizzed Comreg about a number of issues.
Afterwards, he told Highland Radio News he was very disappointed at elements of what Comreg had to say, particularly their assertion that they have no role in cross border initiatives such as Project Kelvin, and no knowledge of any problems with business broadband in North Donegal.
However, he says the commitment to reassess mobile phone coverage was the one positive to come from the meeting...........
[podcast]http://www.highlandradio.com/wp-content/uploads/2013/03/mobil830.mp3[/podcast]