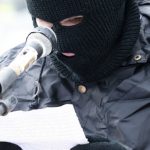 Three men have been charged with assisting in arranging a meeting addressed by a member of a proscribed organisation.
The three, aged 50, 42 and 27, are due to appear before Derry Magistrates Court tomorrow.
It is believed the charges are in connection with an investigation into terrorism offences at the Easter commemoration at the city cemetery in Derry last April.
At the commemoration last year a masked member of the Real IRA read out a statement pledging that the organisation would continue its campaign of violence against the police and army in Northern Ireland.
The PSNI made no attempt to make arrests during the commemoration, with no officers visible on the ground - although they did monitor events from a helicopter hovering overhead.
It was only when the event ended that police took action, six people were arrested after the rally, but they were released without charge soon after.