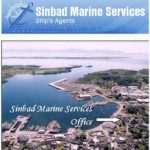 The problems of vessel management at Killybegs took a turn for the worst yesterday, as it was announced that the port has now been left without a tugboat.
There were fears last month that business in Killybegs could be severely affected unless a solution is found to pay for tugboat services in the port.
Sinbad Marine Services said that it wasn't cost effective in committing tug vesseles in Killybegs and that it was costing them €600,000 a year, yet they were only bringing in €160,000.
Managing Director of Sinbad Marine Services Ltd, Jim Parkinson, said that since going public on the cost of maintaining a tug service in Killybegs, they had had no direct contact from the relevant authorities.....
[podcast]http://www.highlandradio.com/wp-content/uploads/2013/03/jimnet.mp3[/podcast]