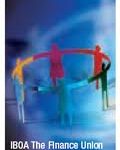 A Donegal Deputy has called on the government to act quickly on banker's pay following the publication of the Mercer report.
The report found that average salaries in Irish banks have increased over the past four years.
Now Donegal South West Deputy Pearse Doherty says the Government has nowhere left to hide on bankers' pay and must immediately implement compulsory pay cuts and reduce senior bankers' pay caps.
The Finance Minister Michael Noonan has ordered the banks to cut their pay bill by between 6-10% either through wage reductions, pension cuts or job losses.
But Deputy Doherty stated that frontline public servants had taken total cuts of between 14-25% so far on their pay and the new Croke Park deal was looking for a further cut of 8%.
And he says bankers should be facing the same cuts.....
[podcast]http://www.highlandradio.com/wp-content/uploads/2013/03/pea830.mp3[/podcast]
The Irish Bank Officials' Association is questioning the Mercer report.
Larry Broderick of the IBOA says these increases are not reflective of the reality faced by frontline bank officials...............
[podcast]http://www.highlandradio.com/wp-content/uploads/2013/03/pea830.mp3[/podcast]