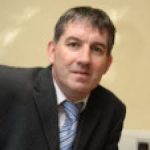 Gardai are investigating an incident at a farmhouse in Carrowreagh between Bridgend and Kilea last night.
A woman saw two men acting suspiciously in a farmyard. She telephoned her sons, but when they got there the two men had gone. They found that vehicles and sheds had been searched, but nothing was taken.
Local Councillor Paul Canning says people in this area are vulnerable, and he is urging anyone who has seen anything suspicious in recent days to contact gardai in Burnfoot or Buncrana......
[podcast]http://www.highlandradio.com/wp-content/uploads/2013/03/paulc1pm.mp3[/podcast]