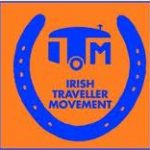 Travellers from across the country will protest outside Leinster House this afternoon in protest at what they say has been a rise in anti-traveller racism.
The Irish Traveller Movement says this noticeable rise includes recent comments by public representatives and members of the judiciary, culminating with the burning of a house allocated to a Traveller family in Ballyshannon.
They say these incidents have resonated strongly with Travellers nationwide, and a letter will be presented to the Taoiseach and the heads of all political parties calling on them to challenge instances of racism perpetrated by party members.
The Irish Traveller Movement's Director is Bridget Quilligan.............
[podcast]http://www.highlandradio.com/wp-content/uploads/2013/03/bridg10.mp3[/podcast]