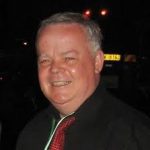 Representatives of the Irish Coastguard Service, including a delegation from Malin Head will visit Stormont today at the invitation of East Derry MLA and Deputy Speaker John Dallat.
Mr Dallat says today's visit is a celebration of the close links between Malin Head and the Coastguard north of the border, but it can't be forgotten that the idea for the invitation came at a time that Malin head was under threat.
During last year's campaign to save it, he and a number of colleagues from Limavady Borough Council addressed the Oireachtas Committee on Transport on the importance of the Coastguard in the cross border context.
He believes that helped highlight the all island dimension of what the Coastguard does......
[podcast]http://www.highlandradio.com/wp-content/uploads/2013/03/jdall830.mp3[/podcast]