It's emerged that an assessment of last year's planning review had to skip the section relating to Donegal, because judicial review proceedings are underway in relation to it.
The independent assessment of the Planning Review was commissioned by Junior Minister Jan O'Sullivan and carried out by Henk van der Kamp, the Head of Spatial Planning at Dublin Institute of Technology.
The Planning Review, published in June 2012, contained 12 recommendations relating to planning policy and practice which flowed from the analysis of how a range of cases were dealt with by a number of planning authorities, including Donegal County Council.
Mr. van der Kamp's report supports the appropriateness and effectiveness of nine of these 12 recommendations.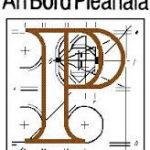 They include more provisions for widespread public consultation and an emphasis on the need for councils to review planning decisions and policies, particularly where such decisions are overturned by An Bord Pleanála
However, the review doesn't concur with three recommendations, including one that there should be a structured dialogue between planning authorities and An Bord Pleanála, and that all permissions that contravene a Development Plan should be automatically referred to An Bord Pleanála.
Minister Jan O'Sullivan says as judicial review proceedings are ongoing in relation to the section ofr the Planning Review relating to Donegal County Council, Mr. van der Kamp's published report does not cover the Donegal section of the report.