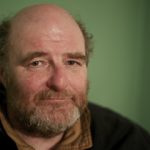 A 30-year-old mystery was solved at a coroner's inquest in Letterkenny yesterday when DNA established that the body of a man washed ashore in Dunfanaghy in 1983 is a direct relative of local man James McGlynn.
Coroner John Cannon concluded yesterday that the DNA sample found that the deceased man was either a either a brother, father or son of James McGlynn.
In 2010 Mr Cannon instructed samples be taken from the unidentified body, which was buried in an unmarked grave in Dunfanaghy, and compared with saliva samples given by Mr McGlynn.
James McGlynn, spoke to Highland Radio News today, he said he has always maintained for years that the body washed up was that of his brother Noel:
[podcast]http://www.highlandradio.com/wp-content/uploads/2013/03/james.mp3[/podcast]