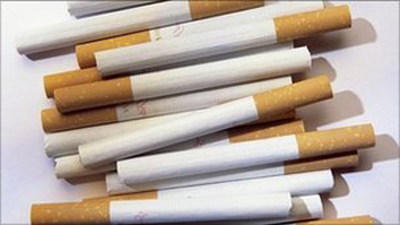 Officers from Revenue's Customs Service seized 16,320 cigarettes and 2.8kgs of tobacco in Letterkenny on Wednesday with an estimated total retail value of €8,515 and potential loss to the Exchequer of €6,681.
The tobacco and 'E-mail Red' and 'E-mail Blue' cigarettes were seized as part of a joint search of a private dwelling with An Garda Siochana.
A file is being prepared for the DPP.