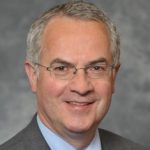 The North's Environment Minister says he has been reassured that no decision has been taken to close the Driver and Vehicle Licensing Agency centre in Coleraine which would result in the loss of 300 jobs.
The British government wants to move more services online  - this has lead to fears that the services provided in Coleraine would be moved to Swansea in Wales leading to massive job losses.
But Minister Alex Atwood says he has spoken to the Transport Minister who stated that no decision had been made as it relates to Coleraine and that no decision would be taken without proper consultation.
Minister Atwood now feels the Derry jobs are safe for the time being at least:
[podcast]http://www.highlandradio.com/wp-content/uploads/2013/03/atwo1pm.mp3[/podcast]