Over half of parents check their child's internet activity at least once a week.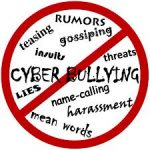 Thats according to a survey on bullying carried out by Ámarach, on behalf of the National Association of Principals and Deputy Principals.
The poll of over one thousand adults also found that twelve per cent of us think cyberbullying is even more serious that traditional bullying.
Sixty three per cent of those surveyed also believe schools should ban smartphones and social networks.
Clive Byrne - Director of the NAPD says it's up to parents to educate their children to online risks:
[podcast]http://www.highlandradio.com/wp-content/uploads/2013/03/08clivBULLY.mp3[/podcast]