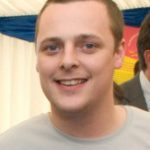 An SDLP Derry City Councillor has been forced to apologise over comments he made against a fellow councillor who has a Scottish accent.
Derry SDLP Councillor Jimmy Carr claimed he couldn't understand Sinn Féin councillor Eric McGinley and said that subtitles were needed
He initially stood by his remarks he made on a social networking site and said that he wouldn't be apologising.
Today however he changed his tune issuing a statement stating his regret that he did not take the opportunity to retract the words  used on Facebook earlier.
Councillor Carr made the comments following a row this week over funding for the restoration of the Bogside Artists' murals.
He said "It is now clear to me that my attempt to justify or explain the context of the original sentiment has only served to reinforce people's misgivings"
Councillor Carr added that he is deeply sorry that he allowed his  frustration about an issue  to be expressed in terms which would be found unworthy of himself or his party.