A trawler skipper has been accused of catching skate in breach of EU regulations.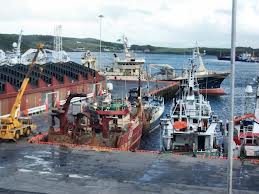 Shane Curran, Master of the Velvet Chord 11, was accused of retaining common skate which State Solicitor Ciaran Liddy said was valued at €1,000 at Killybegs, on August 19, 2011.
Curran, of Waterfront, Killybegs, was remanded on bail to April 22 at Donegal District Court.
His solicitor, Diarmuid Barry, said he would be contesting the charge.