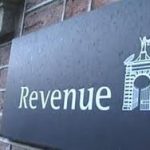 The new Property Tax will be deducted from salaries, bank accounts or social welfare payments if people don't pay.
The Revenue Commissioners is warning it has a range of legal powers to gather the charge - in the event of non compliance.
A public information campaign on the levy will begin in March - with letters detailing an estimate being sent out before April.
1.6 million households in the country are liable for the tax - and even people seeking a deferral must complete the forms.
Revenue Chairperson Josephine Feehily - told the Oireachtas Public Accounts Committee - there will also be interest charges:
[podcast]http://www.highlandradio.com/wp-content/uploads/2013/02/Revenue1.mp3[/podcast]