A Buncrana Town Councillor has called for every effort to be made to secure the public ownership of the Swan Park area of the town before the council is disbanded.
Swan Park is very popular with visitors, families, fishermen and is used by locals for walking and relaxation.
Councillor Nicholas Crossan says that while the current land owner has been very co-operative, it would be preferred if Swan Park was in public ownership and under the council's control....................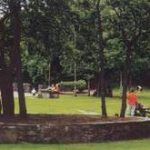 [podcast]http://www.highlandradio.com/wp-content/uploads/2013/02/nicam.mp3[/podcast]