Shaun Doherty Show
Listen Again - Latest Podcast
---
[column col="1/2″]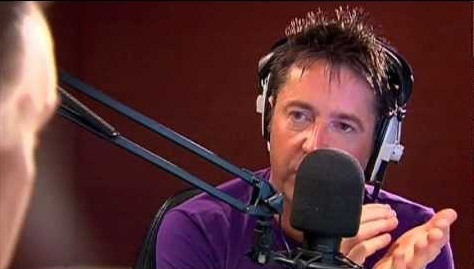 Magazine type mid morning chat show providing a forum for listeners to express their concerns on the issues of the day. Professional advice slots with on air calls, music and requests. Weekdays 10:00 – 13:00.
Get involved! We always welcome your comments:
Email: shaundoherty@highlandradio.com
Tel: (00353) 07491 25000
Text : (00353) 086 7700555
or Write To :
The Shaun Doherty Show
Highland Radio
Pine Hill
Letterkenny
Co. Donegal
Join the Shaun Doherty Show on Facebook – Join the debate!
Facebook/Twitter: #sdshow
[/column]
[column col="1/2″]
[tab]
[tab_item title="Podcasts"]
Listen back to the Shaun Doherty Show from the last week
Monday's Show

Tuesday's Show

Wednesday's Show

Thursday's Show

Friday's Show

[/tab_item]
[tab_item title="Shaun's Team"]
For years, the award winning Shaun Doherty Show has been Highland Radio's flagship programme. Shaun has occupied the mid – morning slot since late 1990, and while there have been some minor changes over the years, the essence of the show remains the same; to hold a mirror to Donegal and the North West.
A good magazine programme follows the agenda of the day, and the Shaun Doherty Show does that with consummate ease. However, a truly great show doesn't just follow the agenda, it sets it, and that's where the show comes into its own.
Shaun's Team
With producers Caroline Orr and Ciara Mackey at the helm, Shaun goes behind the headlines and peels back the layers of life in the region. Stories unfold daily ; stories of triumph and tragedy, alienation and achievement, revealing the best and worst in the region.
Shaun's unparalleled ability to encourage people to tell
[/tab_item]
[/tab]
[/column]