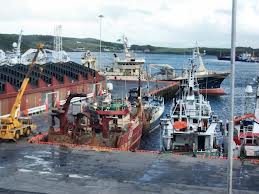 The government is calling on every fishing trawler in Ireland to get involved in an initiative to tackle plastic waste in our seas.
The 'Clean Oceans Initiative is Ireland's first coordinated campaign on land and at sea to collect, reduce and reuse marine litter.
Plastic is the most common waste found in the sea, making up 80 percent of marine litter.
CEO of BIM, the state's fishing agency, Jim O'Toole says it's a big challenge: