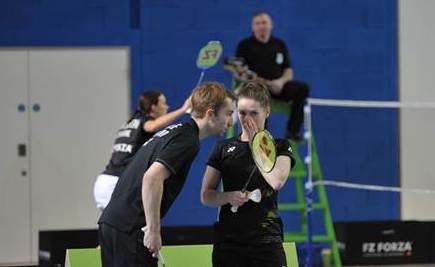 Ireland have qualified as one of the top 8 teams to compete Badminton's European Mixed Team Championships Finals in Copenhagen in February.
Chloe and Sam Magee from Raphoe had three wins over the weekend helping Ireland secure their place in next years competition.
On Sunday, Ireland beat Norway 3-0 while they had earlier wins over Bulgaria (3-2) and Finland (4-1).
Joshua Magee and Rachel Darragh were also part of the Ireland Team.
High performance and training director Daniel Magee said: "We travelled to Bulgaria knowing that we had a tough challenge ahead if we were going to qualify. I am absolutely delighted with the team's performance over the week. The team have shown great character with every player contributing to this result. To book a place in the finals and be placed in the top 8 teams in Europe is a huge achievement for Ireland. We will go into the finals on a high after this week and any results we achieve in Denmark will be a bonus to reaching the last 8, which was our primary goal."