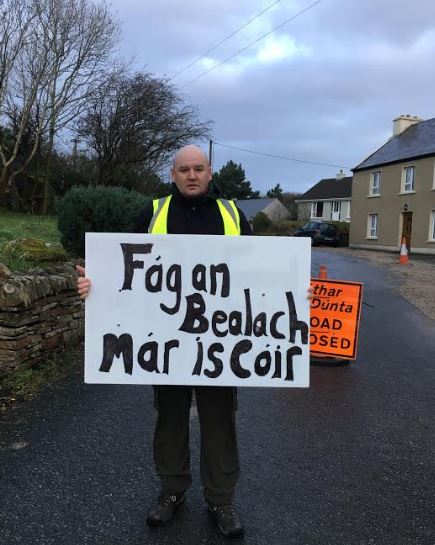 A second day of protest against Irish Water is planned for tomorrow in West Donegal.
The road between Meenaleck and Ranafast was blocked today by a local Councillor to prevent the utility continue with replacement works in the area.
Councillor Michael Cholm Mac Giolla Easbuig claims it has become clear that the road will not be reinstated in the way the community wishes.
He says until assurances are given by Irish Water that the road will be reinstated to an acceptable standard he will remain committed to the issue: