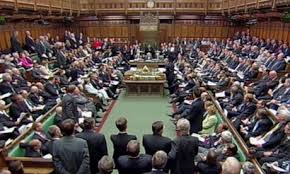 British MPs will return to Parliament for a third day of debate on the UK government's Brexit deal.
The chancellor will open proceedings later with the focus due to be on the economy.
Two weeks ago, Prime Minister Theresa May set out to persuade Parliament her agreement is a good one.
But from the evidence of yesterday's debate in the House of Commons, she's struggling to convince even her own MPs………….
The voices of Tory MPs Mark Harper, Zac Goldsmith and Sarah Wollaston