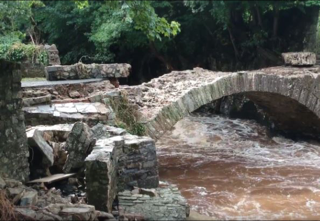 Two vital tourism and enterprise projects in Donegal are set to benefit from €3.2 million in funding.
€1.7 million is being made available to facilitate the reopening of Swan Park in Buncrana and the remainder, €1.5 million will go towards an extension at Áislann Ghaoth Dobhair.
In announcing the funding, Minister Joe McHugh says this is the first tranche of funding to be released as part of a €55 million fund and is hopeful further funding for the county will be secured early next year:
Councillor Mickey Doherty has also been welcoming the funding for Swan Park.
He says its hopeful work will began on the restoration of the local amenity in early 2019: