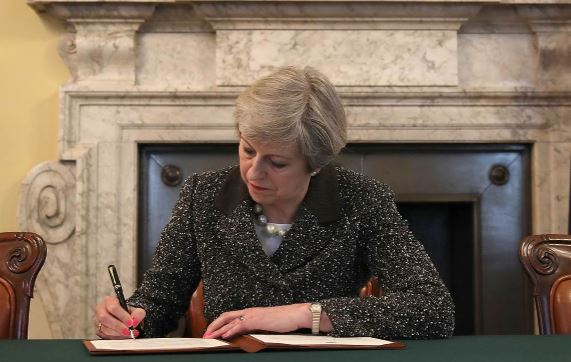 The DUP leader says it appears Theresa May is wedded to the idea of a border down the Irish Sea after Brexit.
It's after a letter sent to Arlene Foster suggests adopting the EU's plan to put a customs border in the Irish Sea if there's no agreement.
The British Prime Minister's being accused of "breaking promises" as she previously said the North wouldn't be treated differently to the rest of the UK.
While Arlene Foster says it raises 'alarm bells'.
Speaking last night in Belfast, Former British Attorney General and Conservative MP Dominic Grieve wasn't optimistic about prospects for a deal: